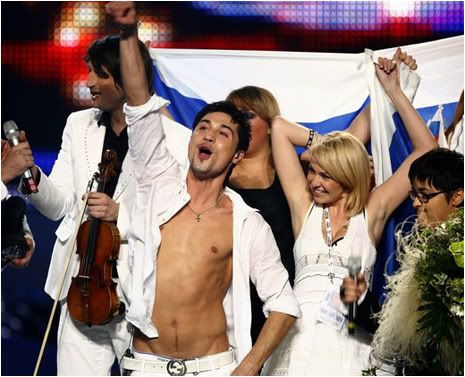 Russian singer Dima Bilan has won this year's Eurovision Song Contest.
Bilan is one of Russia's biggest pop stars and his heartfelt ballad Believe, produced by US R&B star Timbaland, gave Russia its first ever Eurovision win.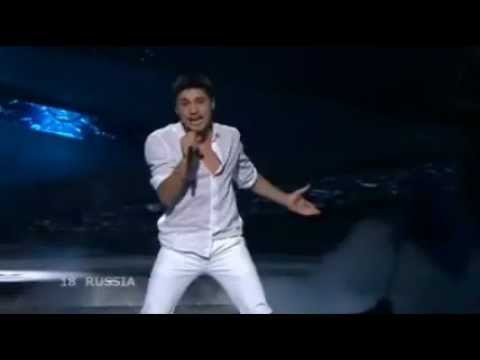 Abraham received six points from San Marino – who were taking part for the first time – and eight from Ireland.
Ukraine's Ani Lorak came second with her energetic disco track Shady Lady, followed by Greece with upbeat pop song Secret Combination by Kalomira.
But British talent show runner-up Andy Abraham came last with his song Even If, gaining just 14 points.
Germany and Poland also received 14 points each, but they officially finished above the UK because their top scores in a single round were higher.
Dima Bilan won with a stage show that included Olympic figure skating champion Evgeni Plushenko performing on a small ice circle.
Bilan is a well-known performer throughout Russia and beyond, having been named best artist at the country's MTV Awards for the past three years in a row.
He took part in Eurovision in 2006, finishing second behind Finnish rock monsters Lordi.
He has recorded an album in English with Timbaland, including a duet with Canadian singer Nelly Furtado, and hopes to use it to break into the international market later this year.
This year's other entrants included Latvian pirates, a Finnish heavy rock group, a 75-year-old Croatian rapper and French dance musician Sebastian Tellier, who has worked with Daft Punk and Air.
Swedish singer Charlotte Perrelli, who won the event in 1999, was another hot tip and was picked as the winner in a Europe-wide BBC poll before the event.
But she failed to become the first female singer to win the contest twice.
The show was opened in front of 20,000 fans at the Belgrade Arena by last year's winner Marija Serifovic.
The 20 countries that came through the semi-finals joined hosts Serbia plus the UK, France, Germany and Spain – the contest's four biggest backers.
 EUROVISION TOP FIVE
1. Russia: 272 points
2. Ukraine (above): 230
3. Greece: 218
4. Armenia: 199
5. Norway: 182
UK EUROVISION 2008 Big Loser ANDY ABRAHAM "EVEN IF"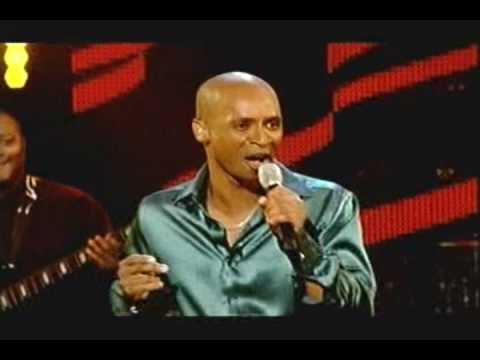 UK has a massive music background still it fails on eurovision. how come? I have to say this is slightly better than the shite we've had the past few years. But still shit. I don't like Dima's song too much, but Schooh last year and now this… we need someone like westlife to step up!
And, Sir Terry Wogan (who has been Eurovision commentator for more than 30 years) said he may quit as the BBC's Eurovision commentator, what a sad news! He should shut up and disappear from TV at least 10 yrs ago! He said: "Andy Abraham gave, I think, the performance of his life with a song that certainly deserved far more points …". Really? Maybe binman Andy just not talent enough to  deserve more points, he shouldnt been choosen at the first place. This 43-year-old ex-dustman could put the best of us to sleep. He is a joke, I really think my local council need him more than national TV. This "Even If" really embarrassing – like something from the early 80s, definitely your time, unfortunately, its overed.
Then, Sir Terry Wogan added: "Indeed, western European participants have to decide whether they want to take part from here on in because their prospects are poor."  Come on, Sir, theres nothing about western European, those Eastern they love western European, they just dont like UK, UK only. I do  agreed it become neigbour selections, but look at us, we even cant get vote from our neigbour, because we r America's bitch, because we have many arrogant, ignorant, stupid people here, like you Sir Terry Wogan.
Lets watch last 2 yrs entries again, Sir Terry Wogan, do you really think these shit deserved top 10?
UK's trash entry for Eurovision 2007, Scooch – Flying The Flag: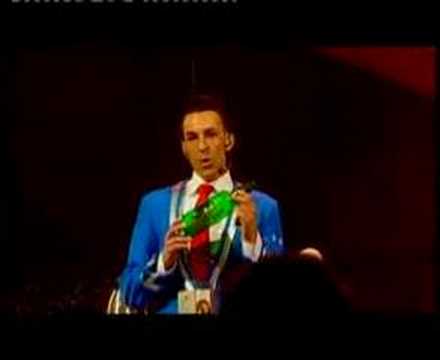 UK's trash entry for Eurovision 2006, Daz Sampson – Teenage Life: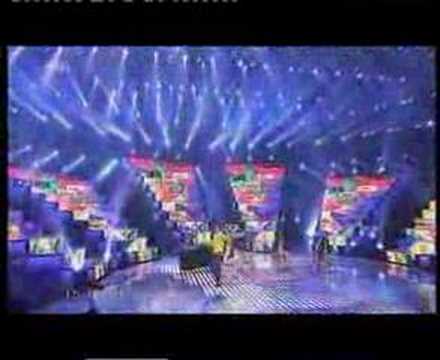 Stop complian that its all about political, I dont buy it, If we still want play this game, it s time start taking Eurovision more ­seriously, but we need to go that extra distance like France, whose entry is by ­legitimate dance star ­Sebastien Tellier. Daft Punk have produced it, that's how serious Le Frogs are. Maybe we could send a genuinely good artist with a decent song, instead of trying to second guess what we reckon the suckers in ­Europe will fall for.
And lets see Sir Terry Wogan announced wrong winner of Eurovision UK 2007, Wogan you bloated, talentless idiot!
More Eurovision:
Eurovision Song Contest 2008 Final Top 5 (videos)
Dima Bilan — The winner of THE 2008 EUROVISION SONG CONTEST (Photos)
Eurovision Song Contest Belgrade 2008 Final Tonight
2 Responses to "RUSSIAN POP STAR DIMA BILAN WINS THE 2008 EUROVISION SONG CONTEST"
2. vanesa Says:
April 6th, 2013 at 3:54 pm

vygagLS/WQ